I learned to love my face and so can you (your own face, that is)
May 18, 2020
I did myself a favor and learned to love my face without makeup. (But, self, get thee some chapstick and drink a glass of water!)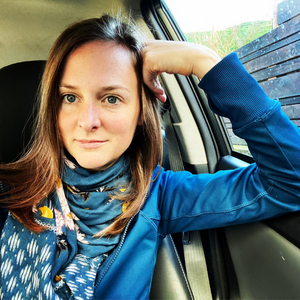 I reserve makeup for "fancy" and "dress-up" occasions. Because it IS fun to get dolled up from time to time.
But on the daily, how would I explain to my little girl and little boy that I, their mother, need to paint my face to go out in the world, while their dad just showers and goes?
And no, little girl, you can't wear makeup yet because… well, because makeup would make you too attractive? What's attractive? (I do NOT want to go down that rabbit hole.)
And no, little boy, you can't wear makeup because that's just for women, because boys and men can't sparkle?
Bag it all. Do what makes you happy, each of us, as long as we pause to consider what messages we're sending ourselves and the little children who SEE EVERYTHING.
#doyourselfafavor #selfcare #bareface #thisisforty #thisis40 #feminism #thisisfeminism #selflove #feminismisselflove #momtruths #readysetmoms #valuesbasedparenting #simplicityparenting #simplicity #minimialism #intentionalparenting
(Originally published on Instagram, February 10, 2020, before shelter in place. I think by now most of us are much more comfortable skipping the makeup!)